Regular price
Sale price
$15.45 CAD
Unit price
per
Sale
Sold out
This Schlumbergera Variegated Christmas Cactus is a popular epiphytic plant native to Brazil's rainforest. It thrives best in warm, humid, and sunlight-filtered environments, cascading its branches beautifully from a hanging basket. This durable plant is also easily propagated from stem cuttings.
LIGHT
Partial sun to bright shade 
COLD TOLERANCE
10 ºC
WATER
Water generously when soil is dry.
SOIL PH
Acidic Soil
SOIL TYPE
50% potting mix 50% non organic material (pumice or perlite).
FERTILIZER
Fish emulsion, kelp solution, worm casting, shrimp compost.
PROPAGATION METHODS
Stem cuttings.
HUMIDITY LEVEL
Low
ACTIVE SEASON
Sept - May

NOTE 
INSTRUCTIONS FOR ROOTING CUTTINGS
Lay cutting flat on top of the soil and mist the cutting once a day until new root emerge from leaf nodes. If the leaf node is touching the soil, the new root will anchor the plant to the soil. You can also insert the cutting into the soil (.5" deep). Soil should be kept moist (not wet) during the rooting period. Roots should form in the following two weeks. Plants should be in bright shade during the rooting period. To avoid leaves from getting burnt, acclimatize the plant to outdoors. 
Share
View full details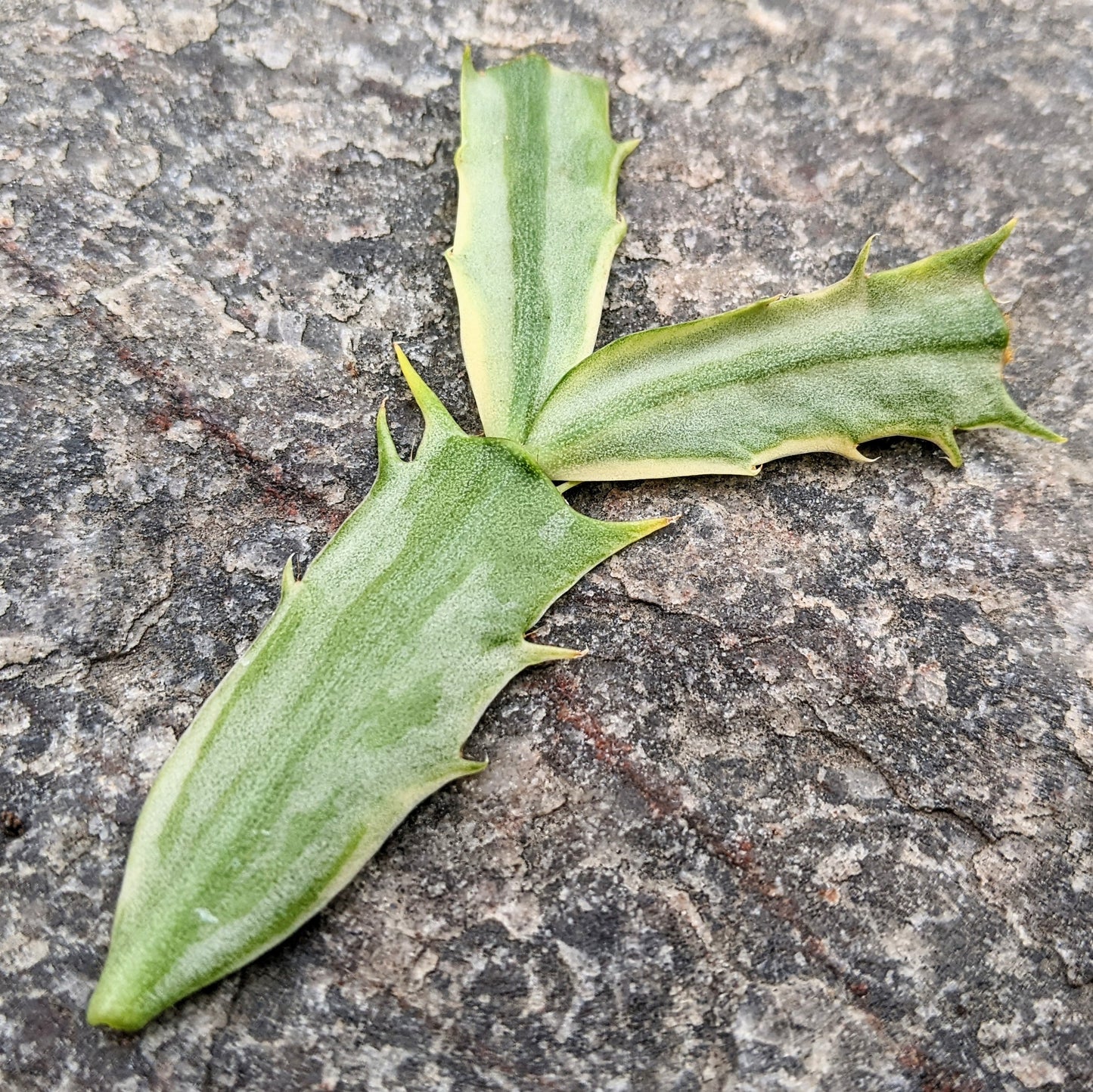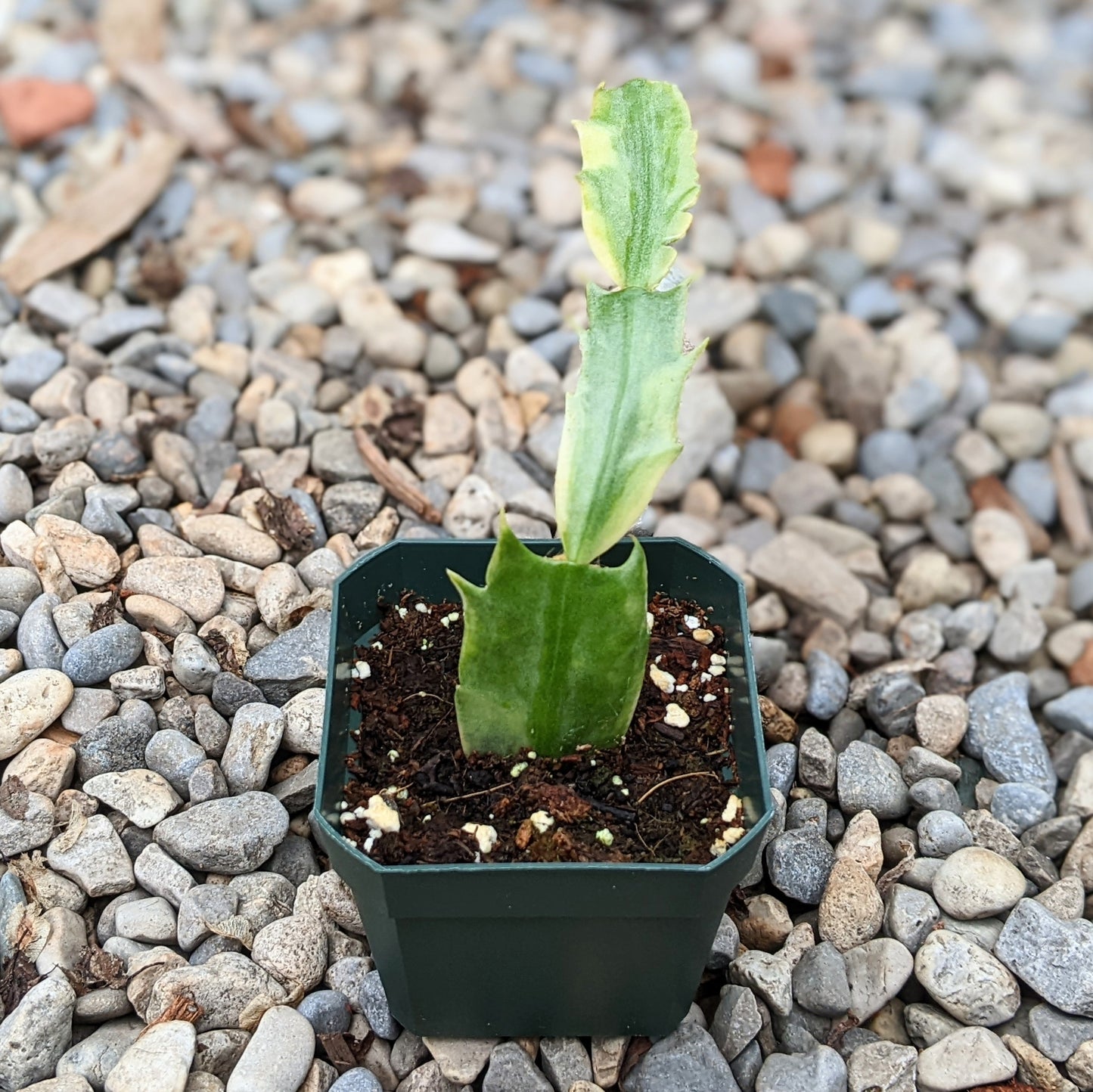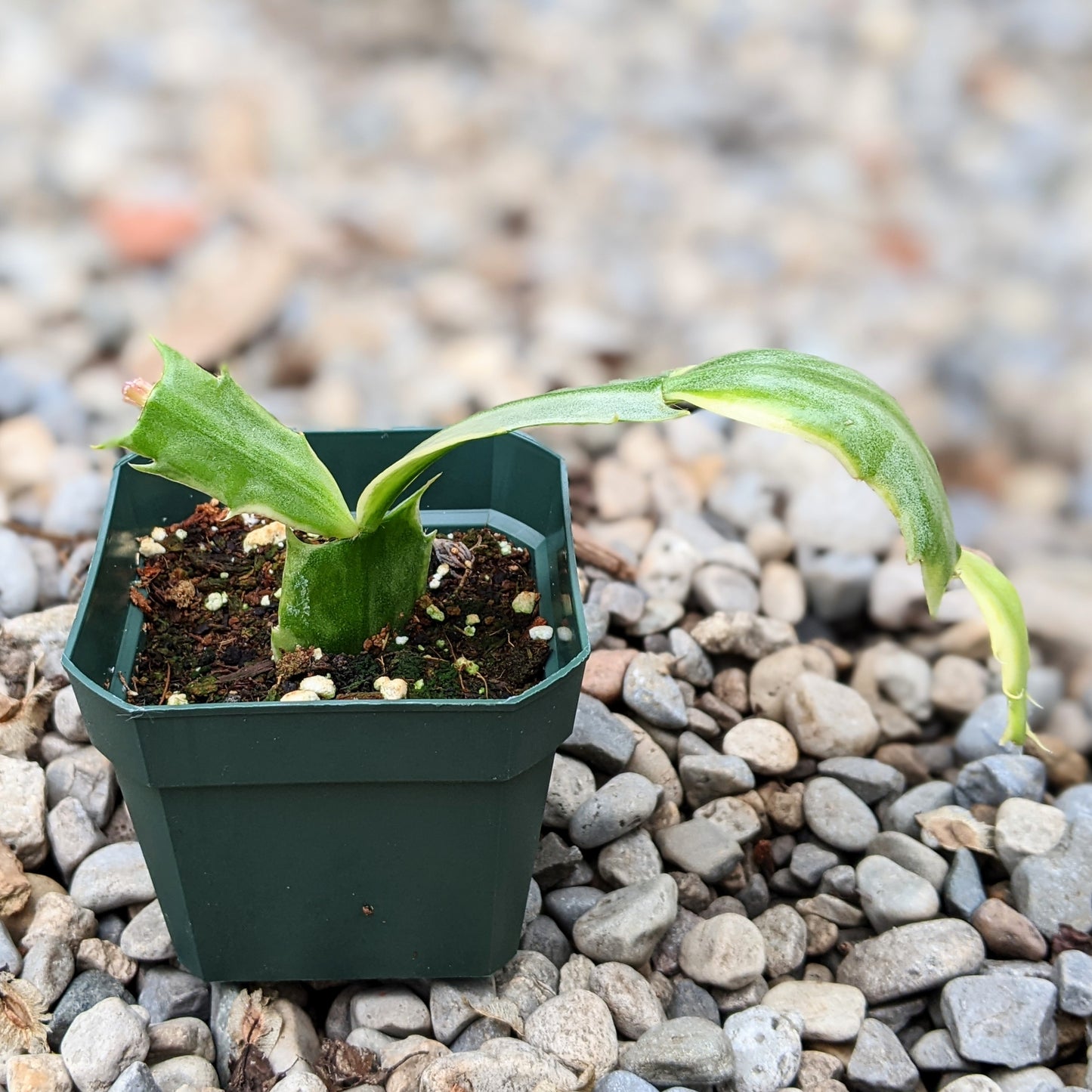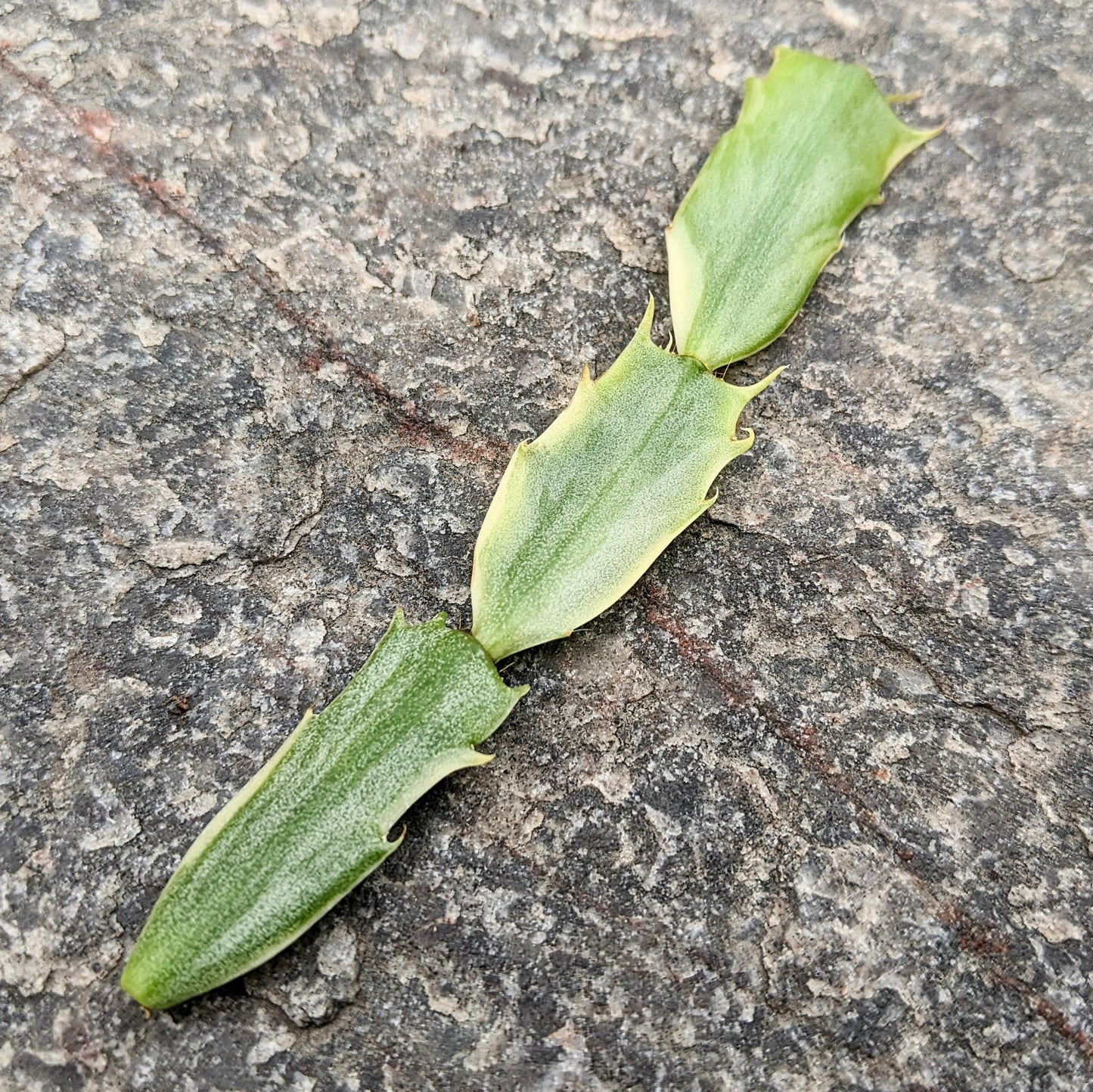 Schlumbergera variegated Christmas cactus
I received two very nice cuttings exactly as ordered.. They were well packaged and arrived safely. I am very pleased with my purchase and will definitely buy from them again.
Great plant and customer service!
Customer service was amazing they answered all my questions and responded really fast. The plant came so well packaged it was great, considering the cold weather, it arrived with no damage at all. The plant was rooted and already had new growth points, and it's growing so well and fast, couldn't be happier with my purchase. I definitely recommend this shop!