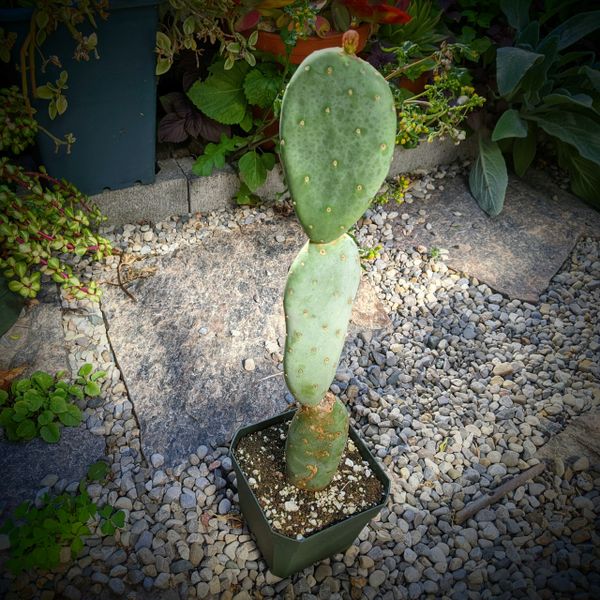 Opuntia Robusta
Opuntia robusta is widely available in the Southern United States and in Mexico. It is an attractive blue cactus and almost spineless.
---
LIGHT | Full sun

COLD TOLERANCE | -5 ºC
WATER | Water sparingly if plant is growing in a pot or water when soil is dry.
SOIL PH | Acid or alkaline
SOIL TYPE | 50% potting 50% non organic material (pumice or perlite). 
FERTILIZER | Fish emulsion, kelp solution, worm casting, shrimp compost.
PROPAGATION METHODS | Branch segments
HUMIDITY LEVEL | Low
ACTIVE SEASON | 
NOTE |