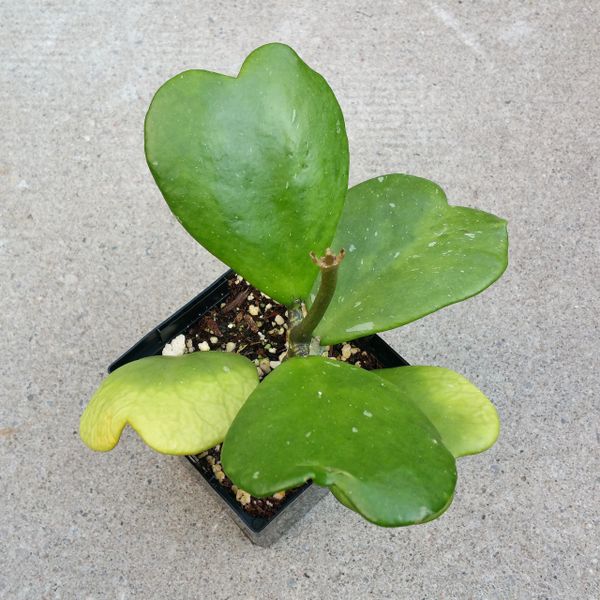 Hoya Kerrii Vine - Green
LIGHT | Bright to light shade. To encourage bloom put mature plant in a bright or sunny area. To avoid leaves from getting burnt, acclimatize the plant to full sun.


COLD TOLERANCE | 10 ºC


WATER | Water generously when soil is dry.


SOIL PH | Unknown


SOIL TYPE | 50% potting mix 50% non organic material (pumice or perlite).


FERTILIZER | Fish emulsion, kelp solution, worm casting, shrimp compost.


PROPAGATION METHODS | Stem cuttings


HUMIDITY LEVEL | Medium • Leafs will deform if not enough humidity


ACTIVE SEASON |


NOTE | Do not let soil dry out completely before watering otherwise new growth will fall off.
---
INSTRUCTIONS FOR ROOTING CUTTINGS
Insert cutting into growing medium (1" - 2" deep). Keep medium moist and not soggy. Roots should form in the following two weeks. Plants should be in bright shade during the rooting period. Vermiculite is one of the best mediums to root cuttings. Keep cuttings in a humid environment (ziplock bag or dome) to encourage root grow.