Haworthia Truncata Lime Green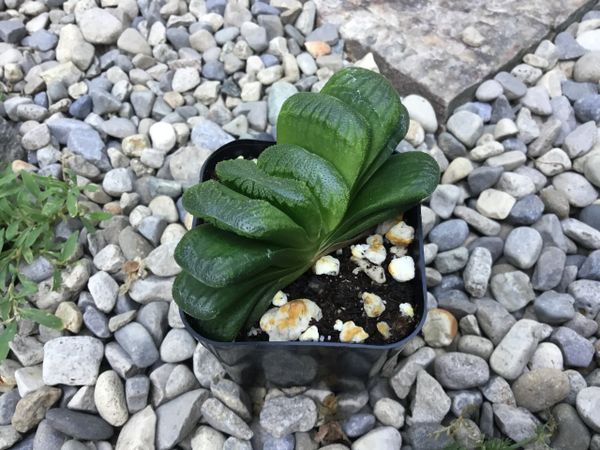 Haworthia Truncata Lime Green
Haworthia truncata lime green is a very slow growing succulent plant that has a fan-like leaf with a semi transparent windows. This plant need a  deep pot to accommodate the long, thick, contractile roots.
---
LIGHT | Bright to light shade


COLD TOLERANCE | 5 ºC but can tolerate down to -5 ºC for short periods. 
WATER | Water moderately during the grow season
SOIL PH | Unknown
SOIL TYPE | Gritty mix with good drainage
PROPAGATION METHODS | Stem or leaf cuttings
HUMIDITY LEVEL | 
ACTIVE SEASON | Winter
NOTE |