Euphorbia Polygona var. Anoplia aka Zipper Plant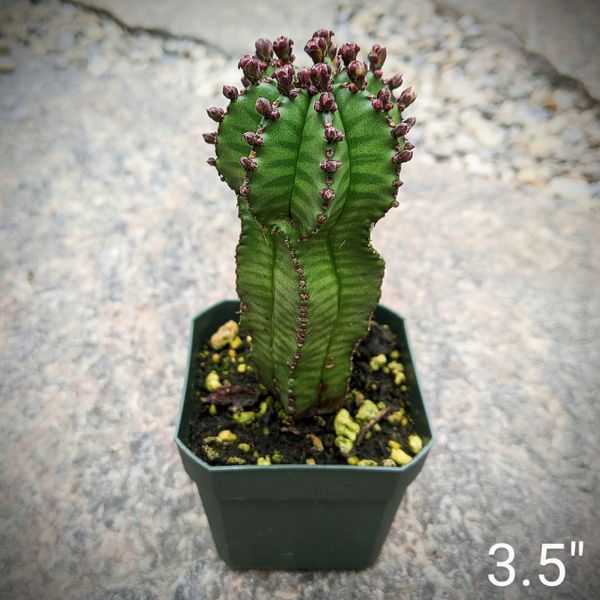 Euphorbia Polygona var. Anoplia aka Zipper Plant
Euphorbia polygona anoplia is native to South Africa. Like most euphorbia, they cannot handle long periods of drought well and may need to be watered once a week.
---
LIGHT | Full sun


COLD TOLERANCE | 0 ºC
WATER | Water moderately when soil is dry
SOIL PH | Unknown
SOIL TYPE | 50% potting 50% non organic material (pumice or perlite). 
FERTILIZER | Fish emulsion, kelp solution, worm casting, shrimp compost.
PROPAGATION METHODS | Offset cuttings
HUMIDITY LEVEL | Low
ACTIVE SEASON | 
NOTE |