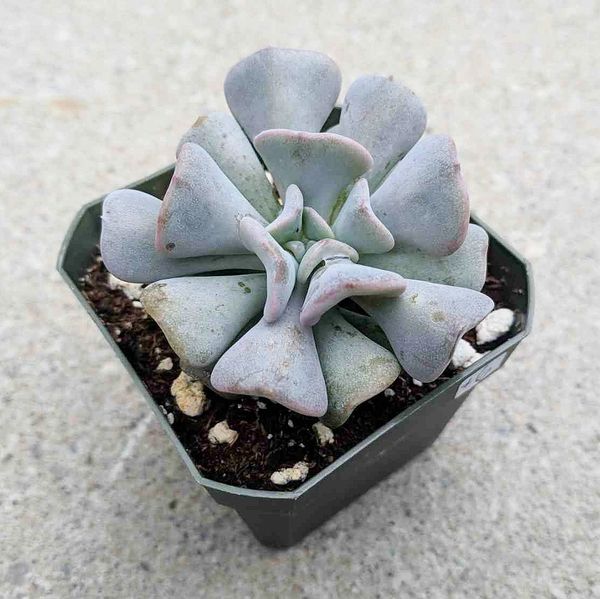 Echeveria Cubic Frost
Echeveria cubic frost is a hybrid succulent. It is fairly easy to grow and to propagate. The plant can grow up to 10" in diameter and 8" in height and is best grown outdoors to achieve the symmetrical, compact, lilac pink rosettes with pointed edges.

---
LIGHT | Full sun

COLD TOLERANCE | -3 ºC
WATER | Water sparingly if plant is growing in a pot or water when soil is dry.
SOIL PH | Unknown
SOIL TYPE | 50% potting 50% non organic material (pumice or perlite). 
PROPAGATION METHODS | Leaf or Stem cuttings
HUMIDITY LEVEL | Low
ACTIVE SEASON | Summer
NOTE |