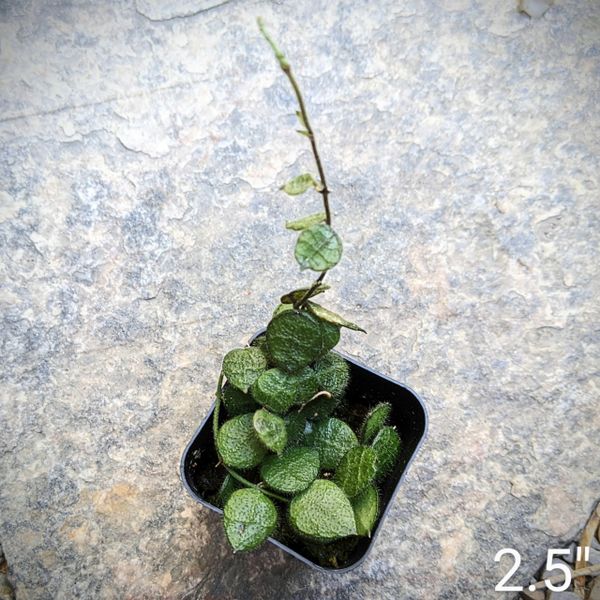 Dischidia Hirsuta
This plant. is native to Southeast Asia. It has a wiry-stemmed vine with small but thick hard leaves and coated with fine hairs. Leaves turn blushing red when growing in strong light.
---
LIGHT | Bright indirect light or shade 

COLD TOLERANCE | 10 ºC

WATER | Mist foliage daily.  Keep medium moist (not wet or soggy).
SOIL PH | Unknown
SOIL TYPE | Orchid moss or gritty mix

PROPAGATION METHODS | Stem cuttings
HUMIDITY LEVEL | High
ACTIVE SEASON | 
FERTILIZERS | Combinations of fish emulsion and kelp solution

NOTE |