Aeonium Castello-Paivae cv. Variegata 'Suncup'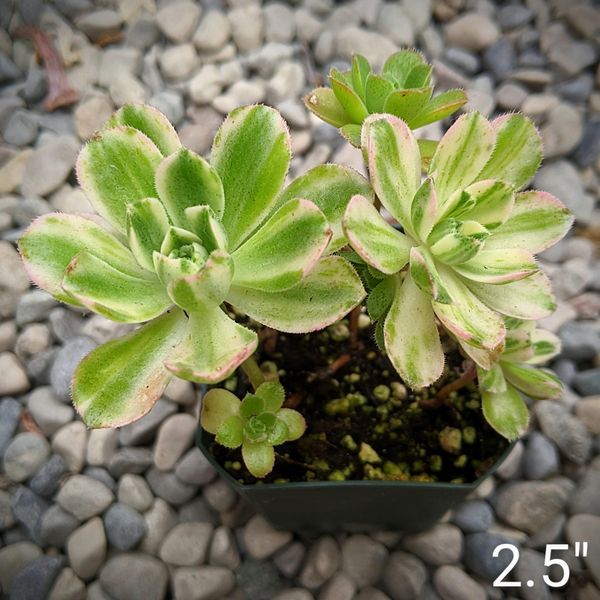 Aeonium Castello-Paivae cv. Variegata 'Suncup'
Aeonium castello-paivae variegata is native to the Canary Island.  They are a fast growing species and easy to care for.
---
LIGHT | Full sun to partial shade

COLD TOLERANCE | -5 ºC
WATER | Water moderately when soil dry out
SOIL PH | 6.1 to 6.5 mildly acidic
SOIL TYPE | 50% potting 50% non organic material (pumice or perlite). 
FERTILIZER | Fish emulsion, kelp solution, worm casting, shrimp compost.
PROPAGATION METHODS | Stem cuttings
HUMIDITY LEVEL | Low
ACTIVE SEASON | Winter
PEST | Root mealy loves Aeonium species. Mix 1 table spoon of neem oil to one quart of water and water the plant. Solution can also be used to soak the root system over night. Repeat the process until there is no sign of mealy.

NOTE | Grow well in shallow pots