Othonna Capensis 'Ruby Necklace'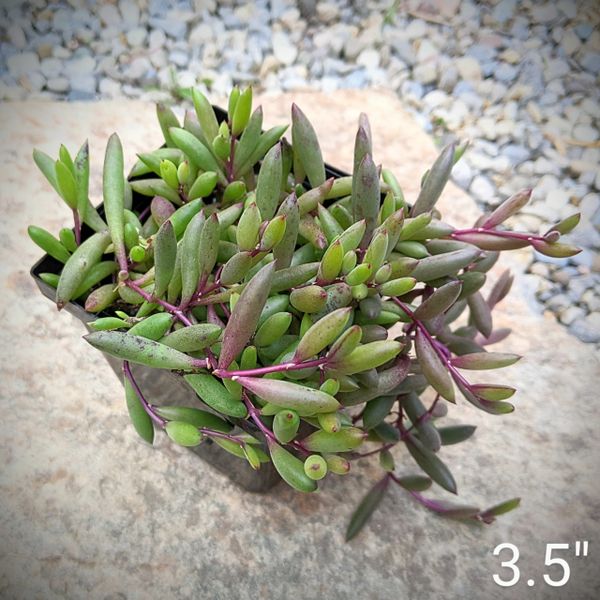 Othonna Capensis 'Ruby Necklace'
LIGHT | Full sun

COLD TOLERANCE | -6 ºC
WATER | Water moderately when soil is dry
SOIL PH | Unknown
SOIL TYPE | Potting mix
FERTILIZER | Fish emulsion, kelp solution, worm casting, shrimp compost.
PROPAGATION METHODS | Stem cuttings
HUMIDITY LEVEL | Low
ACTIVE SEASON | Winter
NOTE | 
---
INSTRUCTIONS FOR ROOTING CUTTINGS 
Insert cutting (.5" - 1") into the soil. When soil is dry, water the plant sparingly. Roots should form in the following two weeks. Plants should be in bright shade during the rooting period. To avoid leaves from getting burnt, acclimatize the plant to full sun.