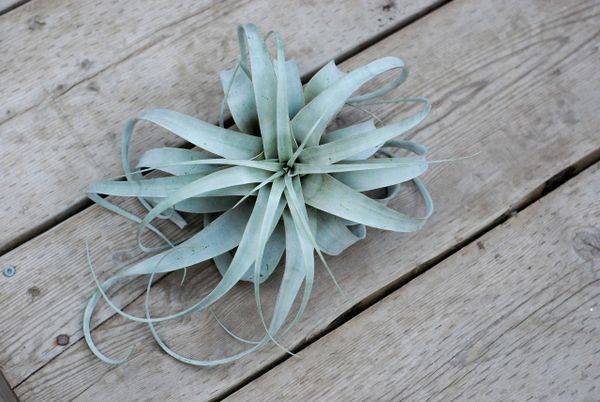 Tillandsia Xerographica
Small | 7" - 8"
Medium | 9" - 10"
Large | 11" - 12"

LIGHT | Bright shade

TEMPERATURE TOLERANCE | 10 ºC

WATER | Plant can be mist or soak. If mist make sure plant get drenched in water (3 times a week). If soak, submerge plant in water for 15 minutes once a week (plant thrive with soaking method.) Do not soak T. Xerographic over night.
FERTILIZE | Bromelia fertilizer (dilute to 1/4 of recommended strength).
SHIPPING METHOD

Potted plants are shipped bare root. Available for pick up in person.
COLD WEATHER SHIPPING

In order to prevent plant damage due to inclement weather conditions, we do not ship to cold climates from November through to May. However, we would be glad to hold your order until the weather is warm enough for shipping. An alternative option would be to use a pick up or delivery service. We apologize for any inconvenience.