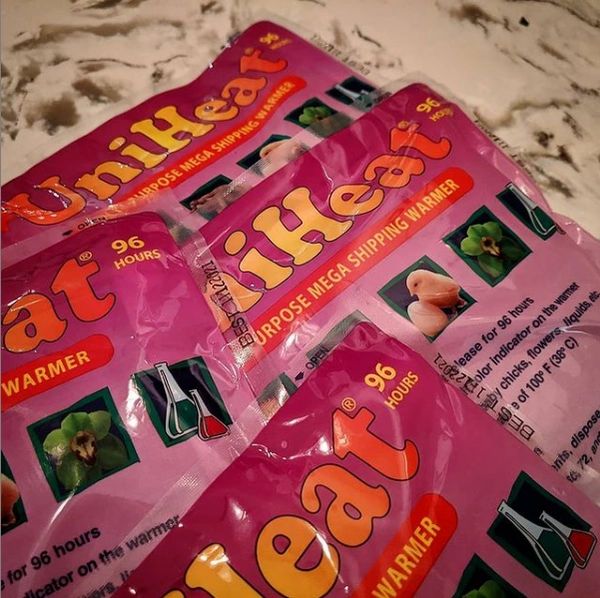 Winter Shipping Extras
Orders will be automatically cancelled if heat pack is not purchased during the winter months.

Expedited shipping during the winter months is not available if couriers cannot deliver within 4 days.
Customers will be notified by email to upgrade their shipping to Xpresspost or to cancel their order.
Take into consideration that there might be delays and delivery can exceed the 4 days (96 hour heat pack duration).
Xpresspost is highly recommended during the winter months. Email us to get a quote hello@growsomething.ca
---
Winter shipping extras are mandatory for purchases between January to April.
---
INCLUDES

One heat pack and insulation materials (bubble wrap & mylar sheet).
We use 72 hour and 96 hour heat packs, based on our discretion for your order. Please email us to inquire for Xpresspost or Priority Mail rates if your destination requires more than 96 hours.
---
HEAT PACK INFO & GUIDE

• One heat pack will cover 12" X 12" X 12" and can hold approximately 10 small plants.
• A single warmer can generally raise the temperature by approximately 8º C in a cubic foot insulated box.
• Multiple warmers can be used to achieve the desired temperature, but goods can also be damaged due to over heating.
• Warmers will stop generating heat if temperatures inside the shipping box fall below freezing (0º C).