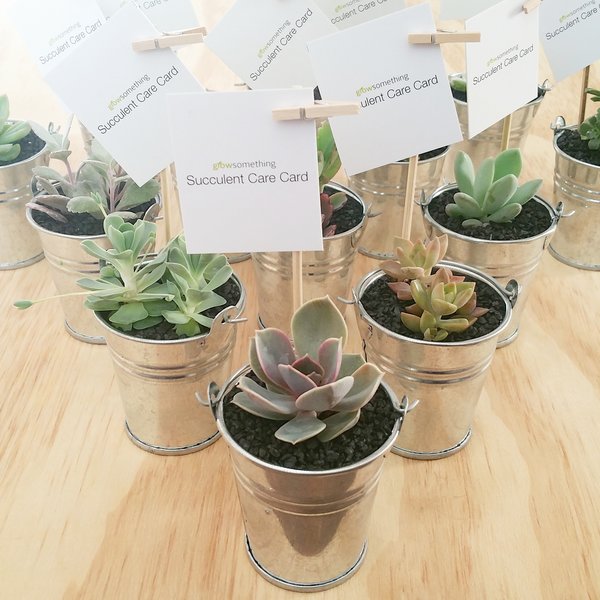 Tin Pail Favours
If quantity is less than 50 please select < 50 under the quantity box, greater than 50 select > 50.
Favour Includes:
Plant, 2" tin pail, top dress (sand, gravel, moss, crushed gravel), soil, and care card.
Plants type: Assortment of succulent cuttings.
*Please inquire for price if others top dress (reindeer moss, glass beads, etc) is required.
Please allow a few days to create and process the order. Rush order call to inquire for stock availability before ordering.
Price maybe subjected to change. Please inquire for an updated price.
Favour is not available for shipping. Pick up or delivery only.