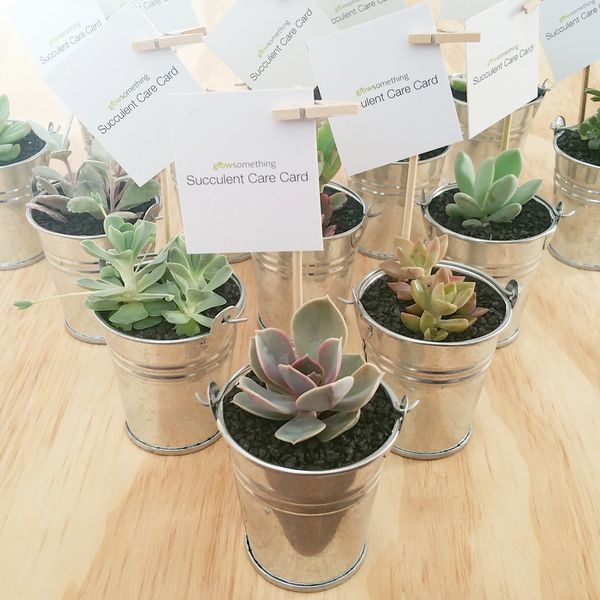 Tin Pail Favours
Favour Includes
Plant, 2" tin pail, top dress (sand or gravel), soil, and care card.

---
Plants Type 
Assortments
---
Extra
Please inquire for price on reindeer moss or glass beads. 
---
Please allow two to three weeks to create the favours.
Inquire stock by email if this is a rush order.
---
Save 3% on email money transfer payment. Use code gs2019emtpayment at check out.

For cash payment please visit the garden to make your deposit.
---
Pick up or courier service only.