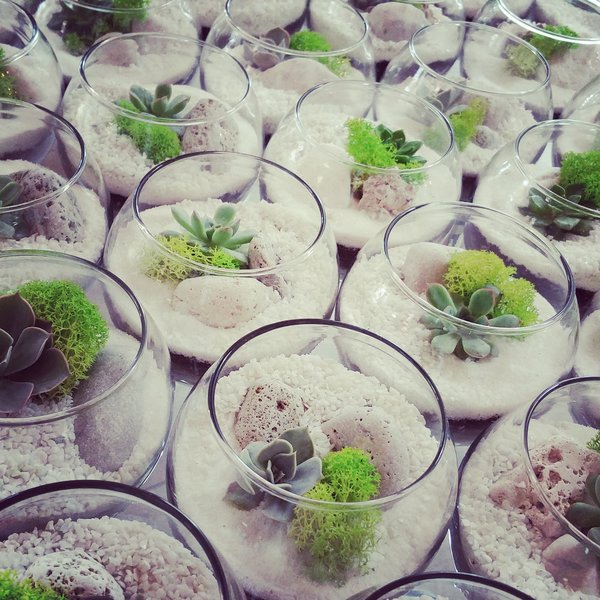 3.75" Rose Bowl Favour
If quantity is less than 50 please select < 50 under the quantity box, greater than 50 select > 50.
Favour
Top dress (gravel and sand) plant (cutting), rock, reindeer moss, rose bowl, care card.
Plants type: Assortment of cuttings.
Please inquire for large quantity or require for rooted plant as price maybe higher.
Favour is not available for shipping. Pick up or delivery only.