Opuntia Microdasys cv. Albata aka Bunny Ears Cactus (White Spines)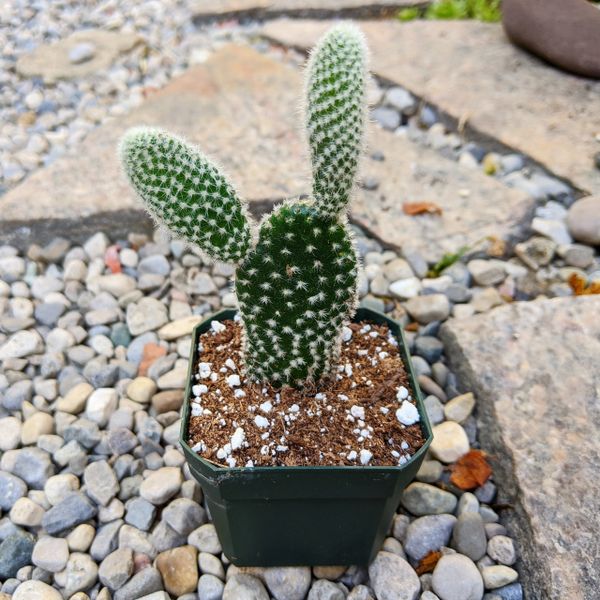 Opuntia Microdasys cv. Albata aka Bunny Ears Cactus (White Spines)
Opuntia microdasys albata is native to Arizona and has many nicknames: 
Bunny-ear Prickly Pear, Angel's Wings, Polka-dot Cactus, Bunny Cactus, Bunny Ears Cactus, Rabbit Ears Cactus, White Bunny Ears. This species has no spines, but has numerous white hair-like glochids that can be painful if attached to your skin. Wear latex gloves when handling this cactus.
---
LIGHT | Full Sun to partial shade

COLD TOLERANCE | -5 ºC
WATER | Water sparingly if plant is growing in a pot or water when soil is dry.
SOIL PH | Unknown
SOIL TYPE | 70% potting 50% non organic material (pumice or perlite). 
PROPAGATION METHODS | Stem or pad cuttings
HUMIDITY LEVEL | Low
ACTIVE SEASON | 
NOTE |