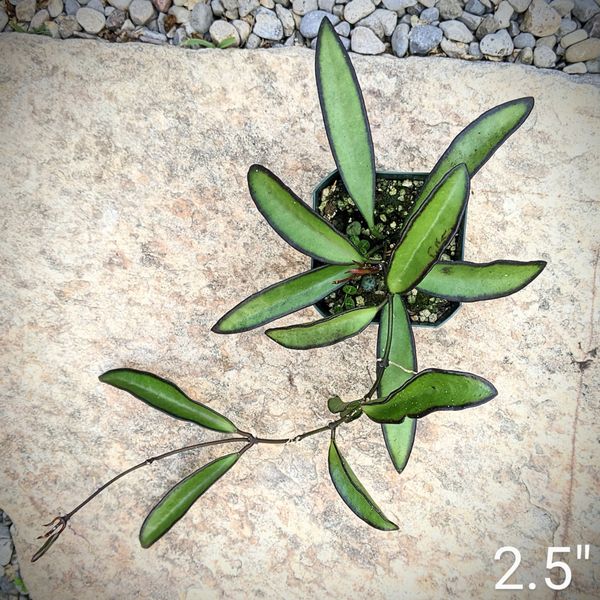 Hoya Wayetii
Hoya Wayetii is native to the Philippines. They are an epiphyte plant and have a vining growth habit. Their foliages are slender and waxy with a dark keyline around the edge. Their flowers are in a beautiful wine colour and are ball shaped. 
---
LIGHT | Bright to light shade

COLD TOLERANCE | 10 ºC
WATER | Water moderately when soil is dry
SOIL PH | Unknown
SOIL TYPE | 50% Potting mix with 50% non organic materials (pumice, perlite, orchid barks).
PROPAGATION METHODS | Stem cuttings
HUMIDITY LEVEL | Medium
ACTIVE SEASON | 
NOTE |