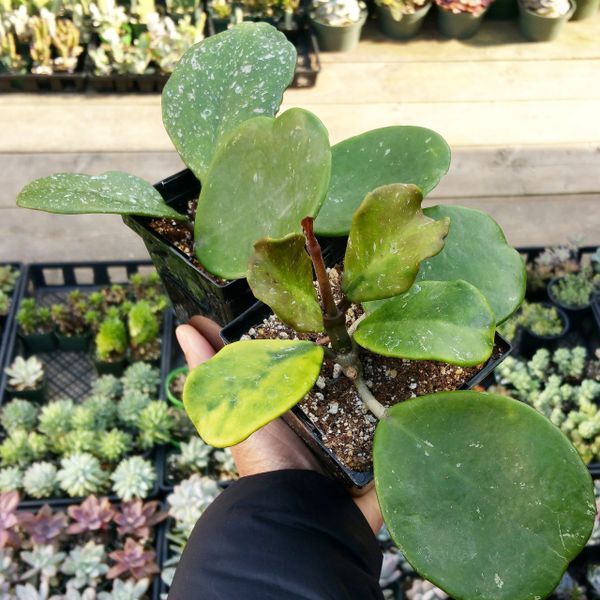 Hoya Obovata
SHIP AT YOUR OWN RISK
Plant is considered to be a perishable item therefore insurance is not available. Although, we take great care in wrapping each plant, it is hard to predict if they will survive the shipping journey. If a customer decide to buy and shipping is requested on any of the hoya we cannot be responsible when the plant get damage during shipping.
---
LIGHT | Light Shade

TEMPERATURE | 10 ºC
WATER | Water when soil is dry
SOIL PH | Unknown
PROPAGATION METHODS | Stem cuttings


HUMIDITY LEVEL | High humidity. Leafs will deform if not enough humidity.