Euphorbia Guentheri aka Sausage Spurge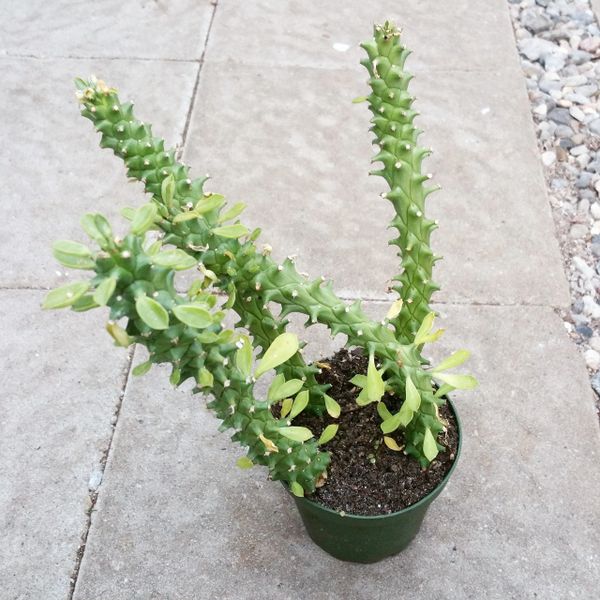 Euphorbia Guentheri aka Sausage Spurge
Euphorbia guentheri is native to South East Kenya. This is an easy and fast growing plant.
---
LIGHT | Full sun to light shade

COLD TOLERANCE | 7 ºC
WATER | Water moderately when soil is dry
SOIL PH | Unknown
SOIL TYPE | 50% non organic material (pumice, perlite, gravel) : 50% potting mix
PROPAGATION METHODS | Stem cuttings or from seeds
HUMIDITY LEVEL | Low
ACTIVE SEASON | 
NOTE | 
---
INSTRUCTIONS FOR ROOTING CUTTINGS 
Insert cutting 1/5" - 1" into the soil. When soil is dry, water the plant sparingly. Roots should form in the following two weeks. Plants should be in bright shade during the rooting period.