Crassula Lycopodioides aka Watch Chain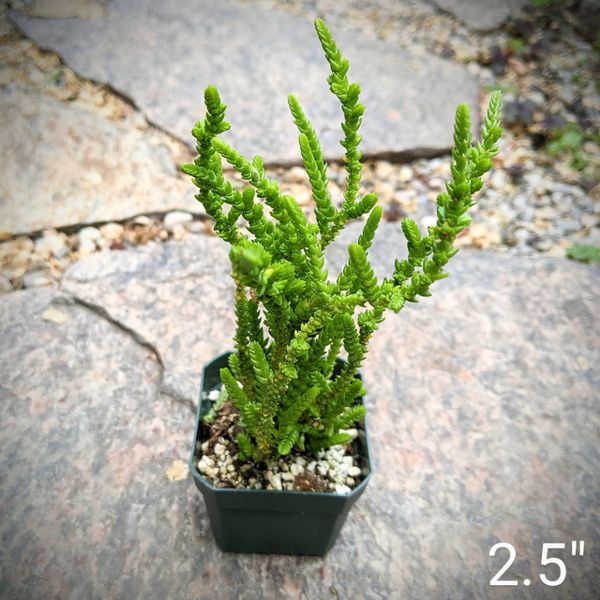 Crassula Lycopodioides aka Watch Chain
Crassula lycopodioides is native to South Africa and Namibia. This plant is commonly go by rattail crassula, watch chain, lizard's tail, zipper plant and princess pines.
---
LIGHT | Full sun

COLD TOLERANCE | -6 ºC
WATER | Water moderately
SOIL PH | 5.6 - 6 acidic
SOIL TYPE | Well drained
FERTILIZER | Fish emulsion, kelp solution, worm casting, shrimp compost.
PROPAGATION METHODS | Stem cuttings
HUMIDITY LEVEL | Medium
ACTIVE SEASON | Summer
NOTE | Invasive