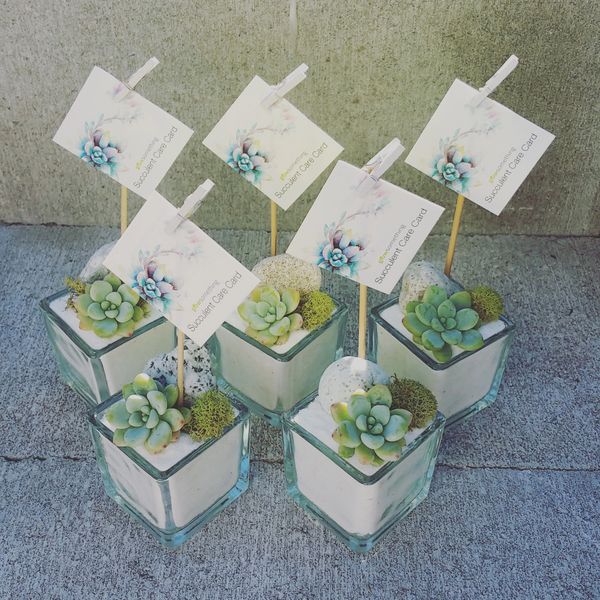 Mossy Mood Favour
If quantity is less than 50 please select < 50 under the quantity box, greater than 50 select > 50.



Favour Includes:

2" square votive, Choice of
top dress
(gravel or sand or crushed glass), reindeer moss (choice of
colour
), plant, care card.
Plants type: Assortment of succulent cuttings.

Please allow a few days to create and process the order. Rush order call to inquire for stock availability before ordering.
Favour is not available for shipping. Pick up or delivery only.