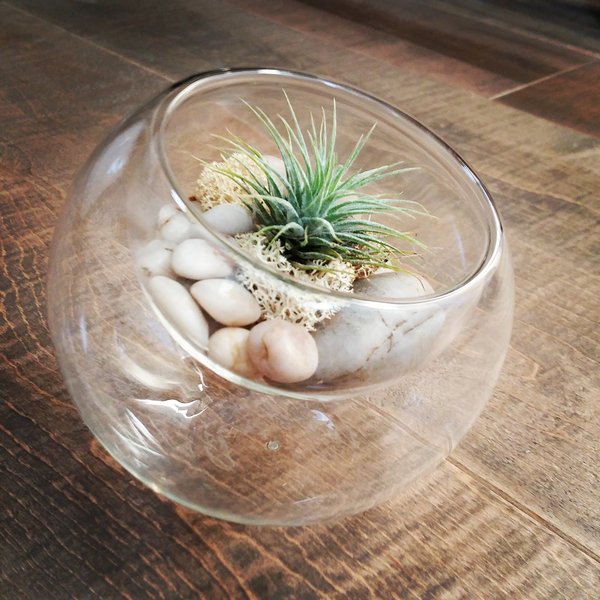 Contra Votive Terrarium
Small | 4" x 3.5"
Large | 4.75" x 4"
Creation Includes | Terrarium, tillandsia, reindeer moss, rock/pebbles.
Please allow a few days to create and process the order. Rush order call to inquire for stock availability before ordering.
Gift arrangement is not available for shipping. Pick up or delivery only.