Ceropegia Woodii - Variegated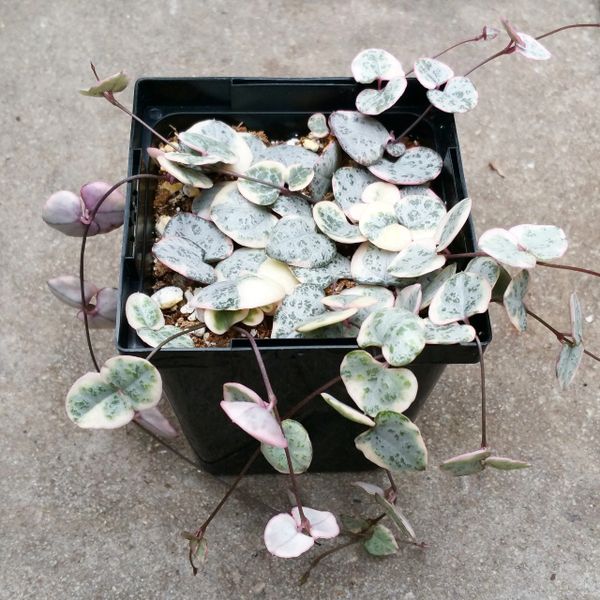 Ceropegia Woodii - Variegated
  ****PICK UP ONLY****  

3.5" pot is not available for shipping at the moment. 
Only cutting is available for shipping. If you order 3.5" pot you will receive the plant in cuttings without root.
When you purchase cuttings you will receive: (Two 5" cuttings plus one 10" cutting) or (two 10" cuttings) or (four 5" cuttings). Cuttings will be a total of 20" in length.
---
LIGHT | Partial shade

TEMPERATURE TOLERANCE | 5 ºC

WATER | Regular water

SOIL PH | Mildly acidic to neutral

PROPAGATION METHODS | Stem cuttings
ACTIVE SEASON | Autumn