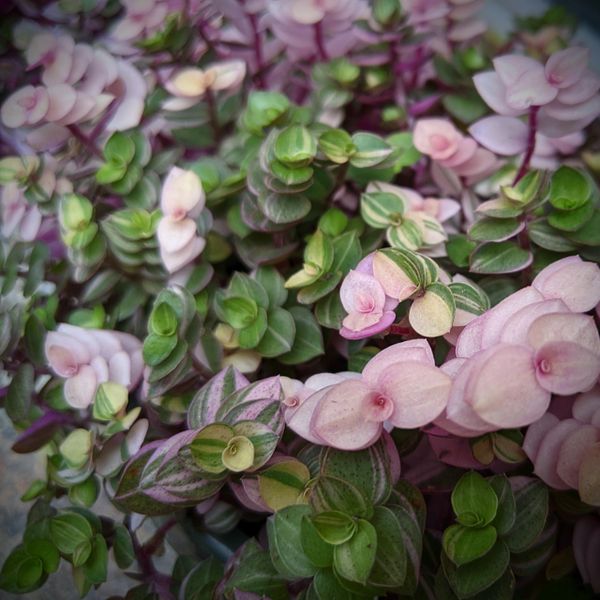 Callisia Repens "Bianca"
Callisia Repens "Bianca" has a mixture of green and pink coloured leaves. It needs to be grown in bright light for the leaves to be dense and compact. Avoid direct sunlight when growing outdoors. Callisia species are closely related to the tradescantia family and native to the Western Hemisphere, from the Southern United States to Argentina. They are known by many names; Creeping Inch Plant, Bolivian Jew or Turtle Vine. 
---
LIGHT | Bright light

COLD TOLERANCE | -1 ºC
WATER | Water moderately. Keep soil moist.
SOIL PH | Acidic soil
PROPAGATION METHODS | Stem cuttings
HUMIDITY LEVEL | High
ACTIVE SEASON | 
NOTE | May cause allergic reactions in pets.