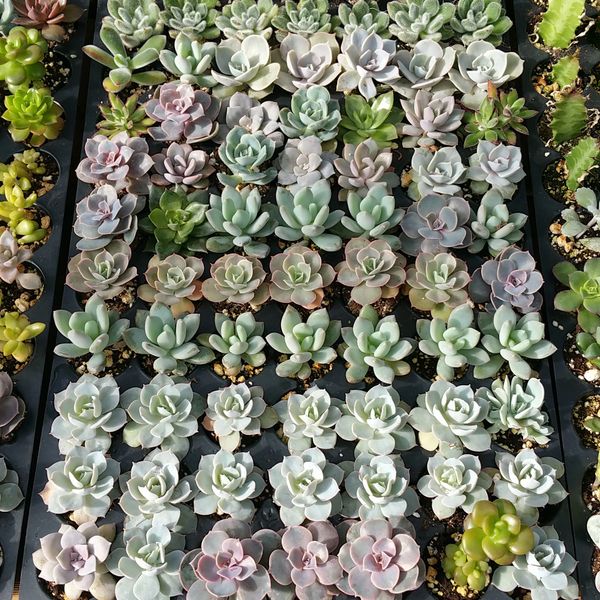 In-house Plug
Minimum purchase of 6 plugs.
Please select the appropriate quantity/price to minimize the delay of processing your order.
---
In-store Price
$3.25 each plug
$3.15 each for 49+ plug
$2.95 each for 70+ plug
---
Save 3% on EMT
Use coupon code gs2019emtpayment at checkout. Discounts can only be applied to online purchase and succulent plant. 
Credit card payment will be canceled and refunded.
---
Pick Up
We can only reserve plant for one week after order is placed online.
---
Size | 1" - 2"
Plants are grown in liner tray and pot is not included. 1.5" - 2" terracotta pot will fit plug size plant and can be purchased here.
---
Plant Variety 
Assortments.