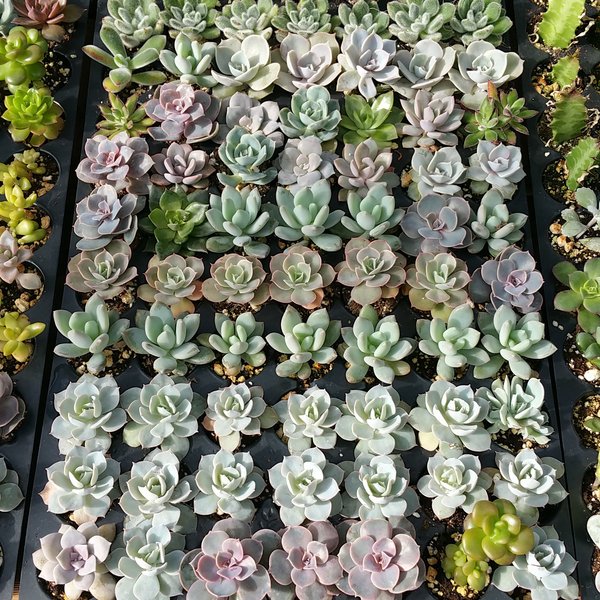 Assorted Succulents
Minimum purchase of 6 plugs. Please select the appropriate quantity/price to minimize the delay of processing your order.
Quantity under 49 plants select <49
Quantity over 49 plants select >49
Quantity over 70 plants select >70
In-store Price
$3.25 each plug
$3.15 each for 49+ plug
$2.95 each for 70+ plug
Pick Up
We can only reserve plant for one week after order is placed online.

Size | 1" - 2"
Plants are grown in liner tray and pot is not included. 1.5" - 2" terracotta pot will fit plug size plant and can be purchased here.
SHIPPING METHOD
Bare root.
COLD WEATHER SHIPPING

In order to prevent plant damage due to inclement weather conditions, we do not ship to cold climates from November through to May. However, we would be glad to hold your order until the weather is warm enough for shipping. An alternative option would be to use a pick up or delivery service. We apologize for any inconvenience.