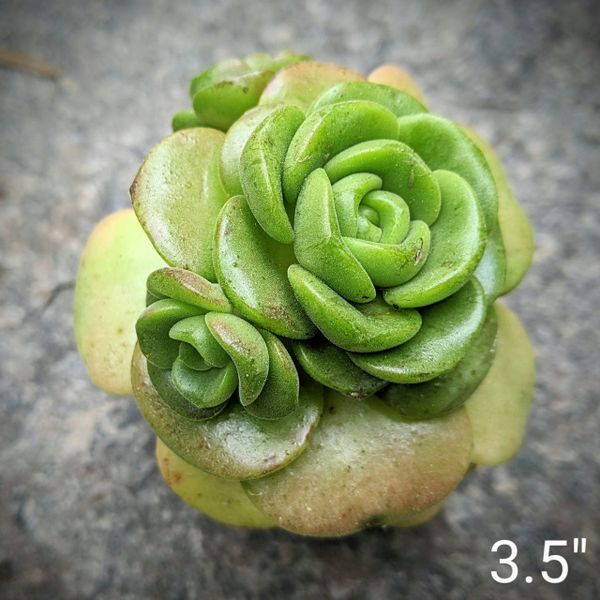 Aeonium Lily Pad
Aeonium lily pad is hybrid succulent and it has slightly sticky thick leaves.
---
LIGHT | Full sun
COLD TOLERANCE | -6.7 ºC
WATER | Requires consistently moist soil.
SOIL PH | 6.1 to 6.5 mildly acidic
SOIL TYPE | 50% potting 50% non organic material (pumice or perlite). 
FERTILIZER | Fish emulsion, kelp solution, worm casting, shrimp compost.
PROPAGATION METHODS | Offset or stem cuttings
HUMIDITY LEVEL | Low
ACTIVE SEASON | Winter
NOTE |