Aeonium Castello-Paivae f. Variegata 'Suncup'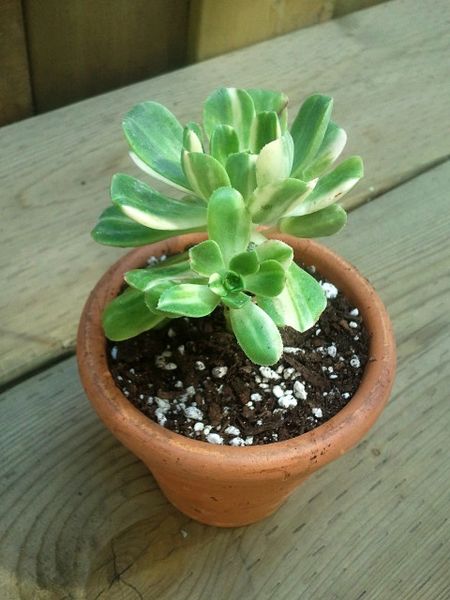 Aeonium Castello-Paivae f. Variegata 'Suncup'
Aeonium plants come from the Canary Islands and are members of the Crassulaceae family. These plants are heat and cold sensitive, but recover quickly given the right conditions. They require little water and in the winter you only need to water once a month or when the plant starts to look sad. They can be planted in partial shade or in a sunny location.

LIGHT | Sun to partial Shade

TEMPERATURE | Unknown
WATER | Regular water in the summer, water when soil is dry in the winter.
SOIL PH | Unknown
PROPAGATION METHODS | Softwood cuttings