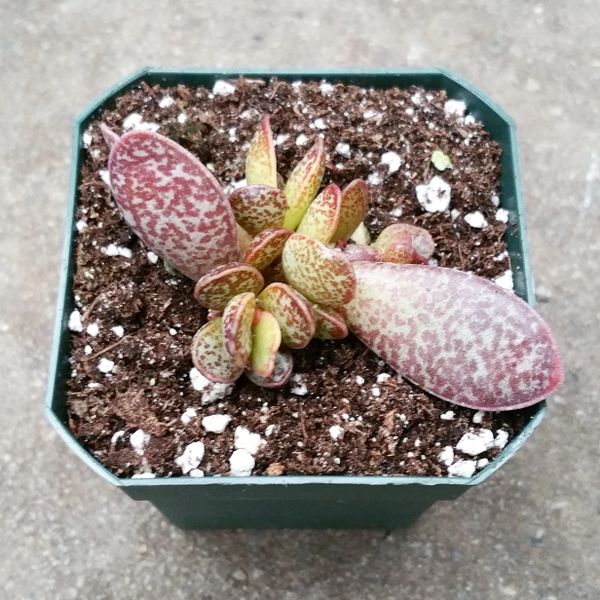 Adromischus Trigynus
Don't ship well - leaves fall off easily
---
Adromischus trigynus is native to South Africa mountains south of Little Karoo. It is a very slow growing plant, but fairly easy succulent to grow.
---
LIGHT | Partial sun
COLD TOLERANCE | -3.9 ºC
WATER | Water sparingly if plant is growing in a pot or water when soil is dry.
SOIL PH | Unknown
SOIL TYPE | 50% potting 50% non organic material (pumice or perlite). 
FERTILIZER | Fish emulsion, kelp solution, worm casting, shrimp compost.
PROPAGATION METHODS | Stem cuttings
HUMIDITY LEVEL | Low
ACTIVE SEASON | Winter
NOTE |