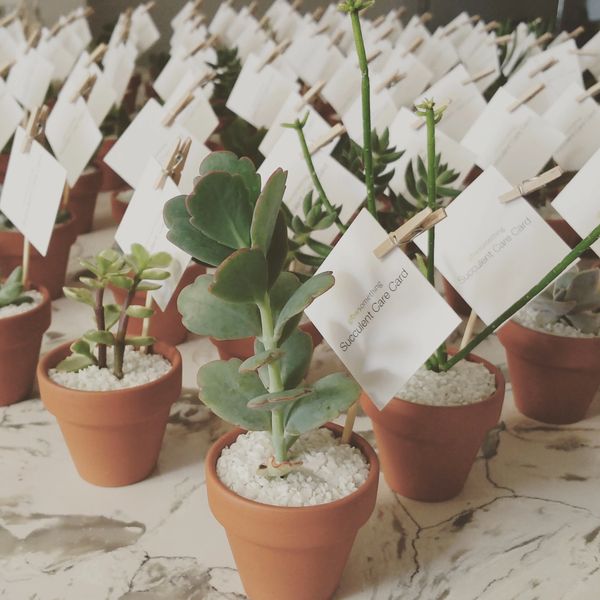 2" Terracotta Favour
Favour Includes
Plant, 2" terracotta pot, top dress (sand or gravel), soil, and care card.
---
Plants Type
Assortment of succulent cuttings.
---
Extra
Please inquire for price on reindeer moss or glass beads top dress
---
Please allow a few days to create and process the order. Rush order call to inquire for stock availability before ordering.
---
Favour is not available for shipping. Pick up or delivery only.
---
Save 3% on cash payment. Inquire by email at hello@growsomething.ca outlining the details of the order so an invoice can be sent.