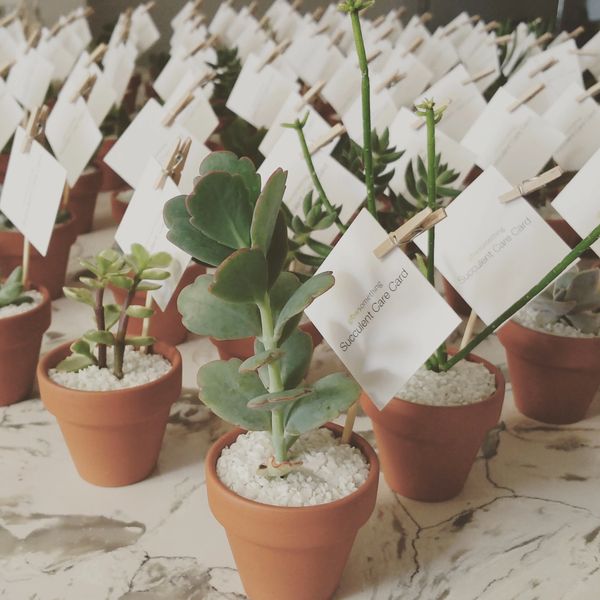 2" Terracotta Favours
  NOT AVAILABLE FOR SHIPPING  
We don't ship favours due to the high likelihood of spillage and pot fragility during shipping.
---
Favour Includes

Plant, 2" terracotta pot, top dress (sand or gravel), soil, and care card.
---
Plants Type
Assortment of succulents
---
Extra
Please inquire for price on reindeer moss or glass beads top dress
---
Save 3% on email money transfer payment. Use code gs2019emtpayment at check out.
For cash payment please visit the garden to make your deposit. 
---
Order requires minimum one week
in advance.