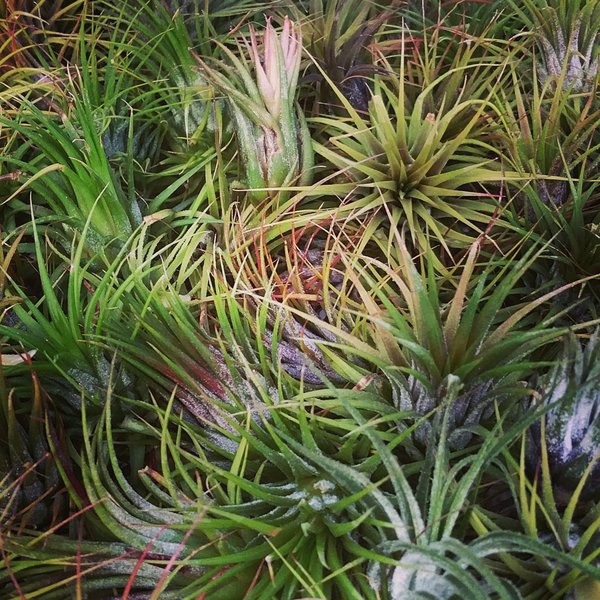 Tillandsia Ionantha
Size | 3"H X 3"W
Care Instruction
Water | Once a week, submerge the whole plant in warm water for 15 minutes. It will benefit from soaking over night once a month, but more often than that may cause rotting. Shake excess water from the plant and lay it out to dry for about an hour before placing it back into the decorative vase.
Optional: Use a spray bottle and gently spray the whole plant every other day. Ideally, use rain, pond, or aquarium water to bypass the chemicals that can be found in tap water and avoid using soft or distilled water completely. If tap water is used, it should sit long enough for the chlorine to dissipate (24hrs).
Sunlight | Air plants love natural light, but not direct sunlight, which can burn and dry them out.
Temperature | Air plants enjoy a warm and humid atmosphere.