Assorted Succulents - Bulk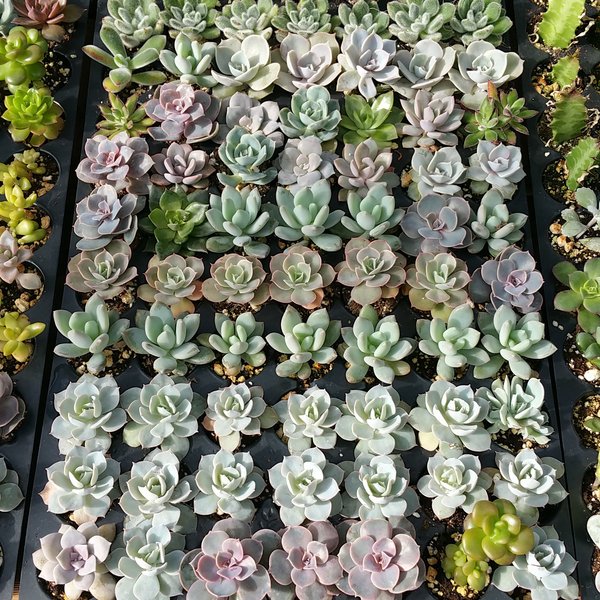 Assorted Succulents - Bulk
We are low in stock for bulk order. Call/text to check for quantity.
Quantity has to be greater than 49 for bulk discount. If quantity is greater than 49 please select > 49, if greater than 70 select > 70. Price is listed as a single plant.
We offer two discount levels for bulk order, at 49 and 70 plants and up.


Size | 1" - 2"
Plants are grown in liner tray. Pot is not included. Pick up customers are able to choose their own plant.


Pick Up | For pick up order plants must be pick up within three days, otherwise order will be refunded.

SHIPPING METHOD
Potted plants are shipped bare root. Pick up in person is also available.
COLD WEATHER SHIPPING

In order to prevent plant damage due to inclement weather conditions, we do not ship to cold climates from November through to May. However, we would be glad to hold your order until the weather is warm enough for shipping. An alternative option would be to use a pick up or delivery service. We apologize for any inconvenience.